---
Ledge Hill Farm's Icelandic Lamb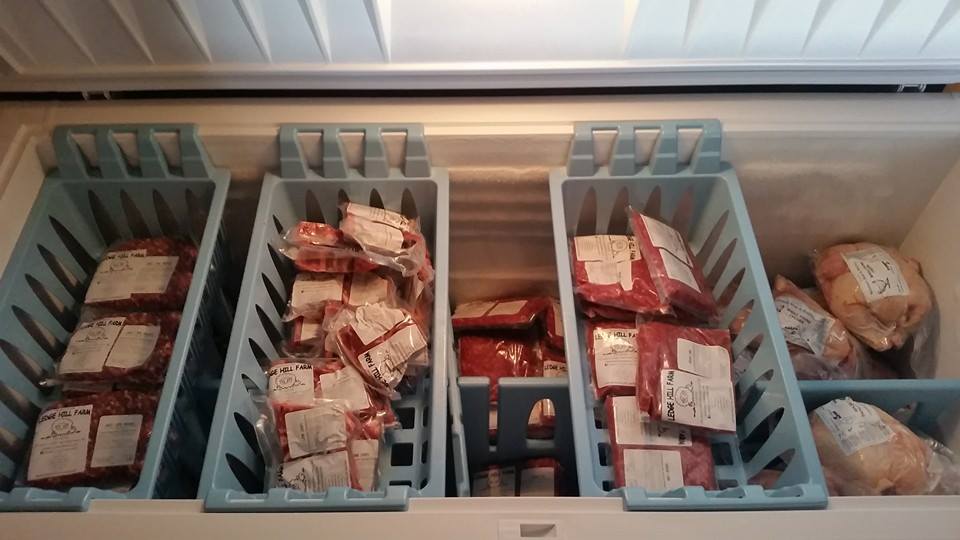 Purchase pasture raised lamb by the cut or whole animal. Ledge Hill Farm uses a USDA certified butcher who applies each cut with a blue-purple stamp of approval and all are vacuumed sealed.
Whole Icelandic Lamb is $10 / lb hanging weight. The average hanging weight on our lambs is 35-45lbs. A deposit of $100 will hold
your lamb. If you would like to purchase individual cuts, call the farm at 207-740-5110.
Call or email us to reserve your 2017 lamb.

---
Price Per Pound
Ground Lamb $13.00
Stew Meat $13.50
Bulk Sausage $13.50
(Sweet Italian, Garlic, Breakfast & Hot)
Leg of Lamb Bone-In $14.00
Boneless $15.00
​Rack of Lamb $19.00
Loin / Rib Chops $20.00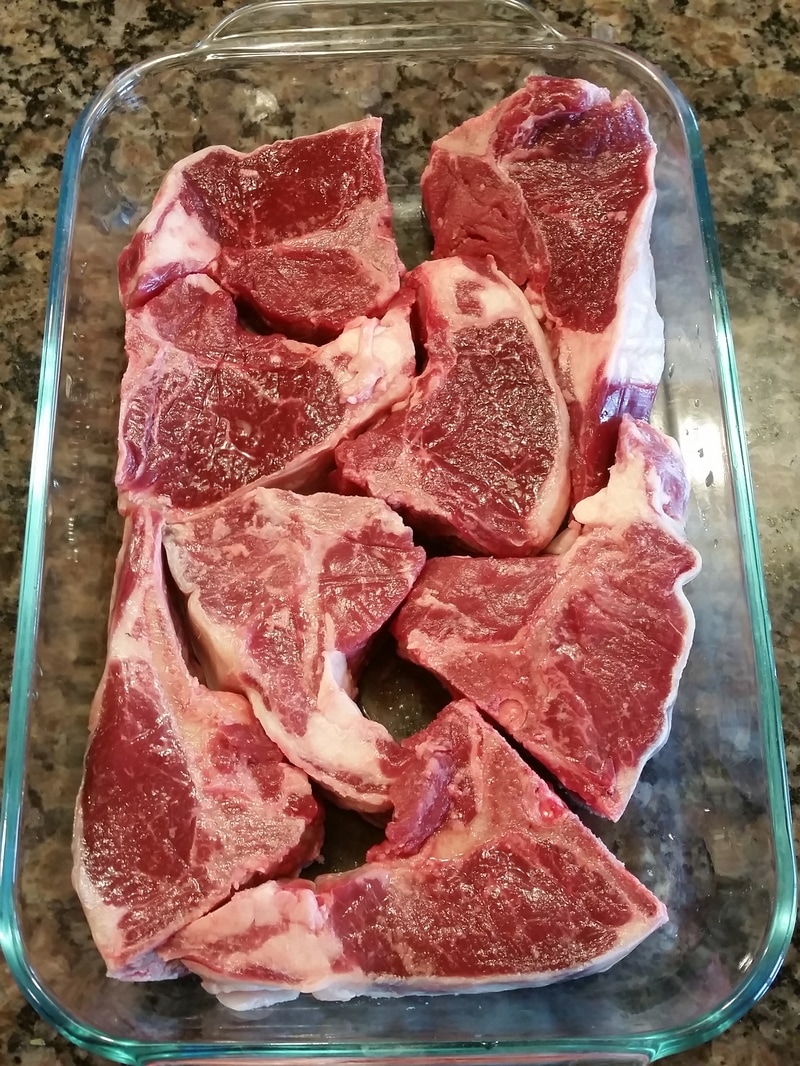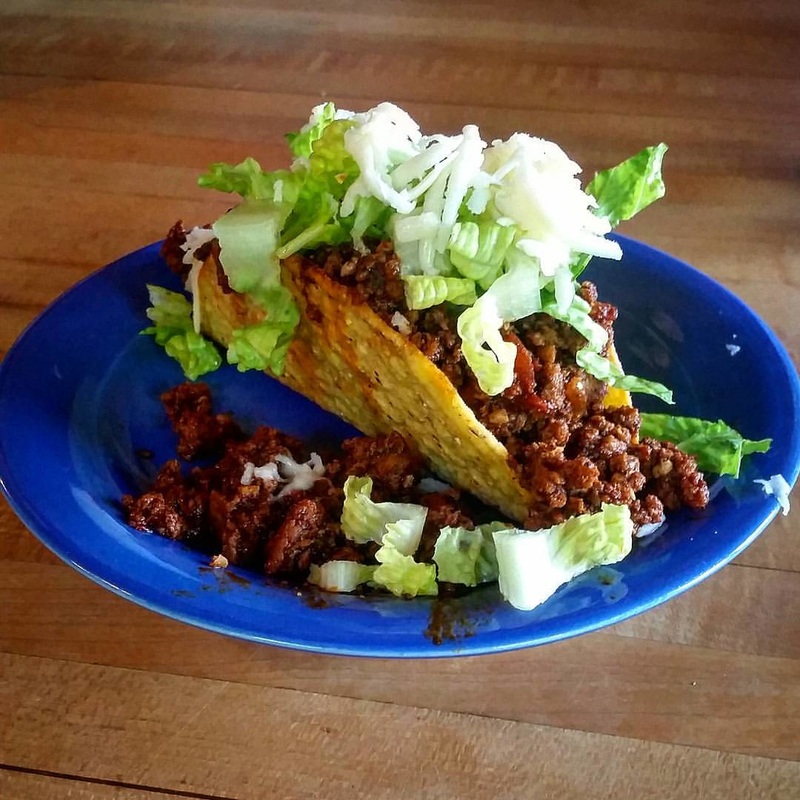 Delicious tacos made with our ground Icelandic lamb!
---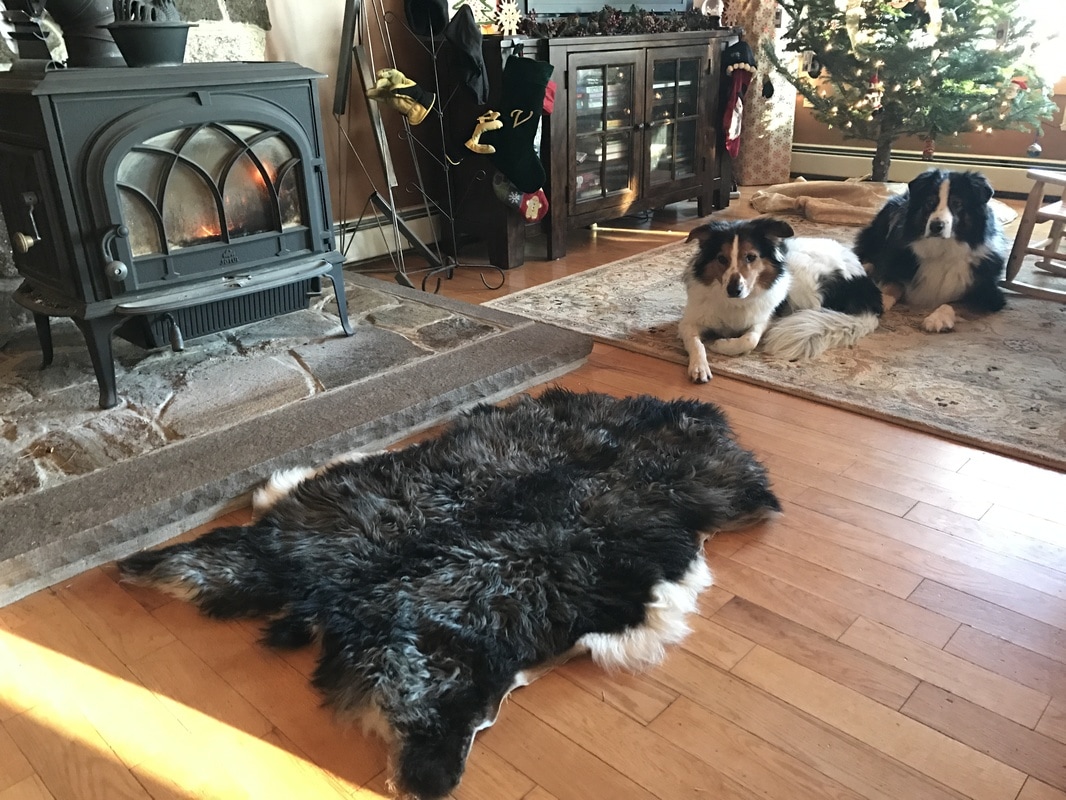 Washable Icelandic Pelts
These pelts are created with much love and respect to the animal. The pelt process all begins at the butcher shop. We have chosen our butcher for many reasons but the main one is because of the respect they give our animals at the very end. Our sheep are processed immediately, right when we arrive. Afterwards, we take the pelts back home to be salted and cured for transport to Buck's County Fur in PA. At Buck's they are transformed into a luxurious, soft pelt that can be cherished for generations. They come to you with machine washable instructions if you choose to do so.
---
Raw Icelandic fleeces.
These fleeces have been skirted, weighed and measured but have not been washed. I try to take many of our fleeces to The Maine Fiber Frolic (June) and the Fryeburg Fair (October) to be sold. Feel free to contact us if you would like to be on our email list for available fleeces or if you would like a sample of this magnificent fiber.
Our fall clip is the spinner's choice whereas our spring clip has been know to adorn many felting projects around the country. Each fleece has it's own unique characteristic!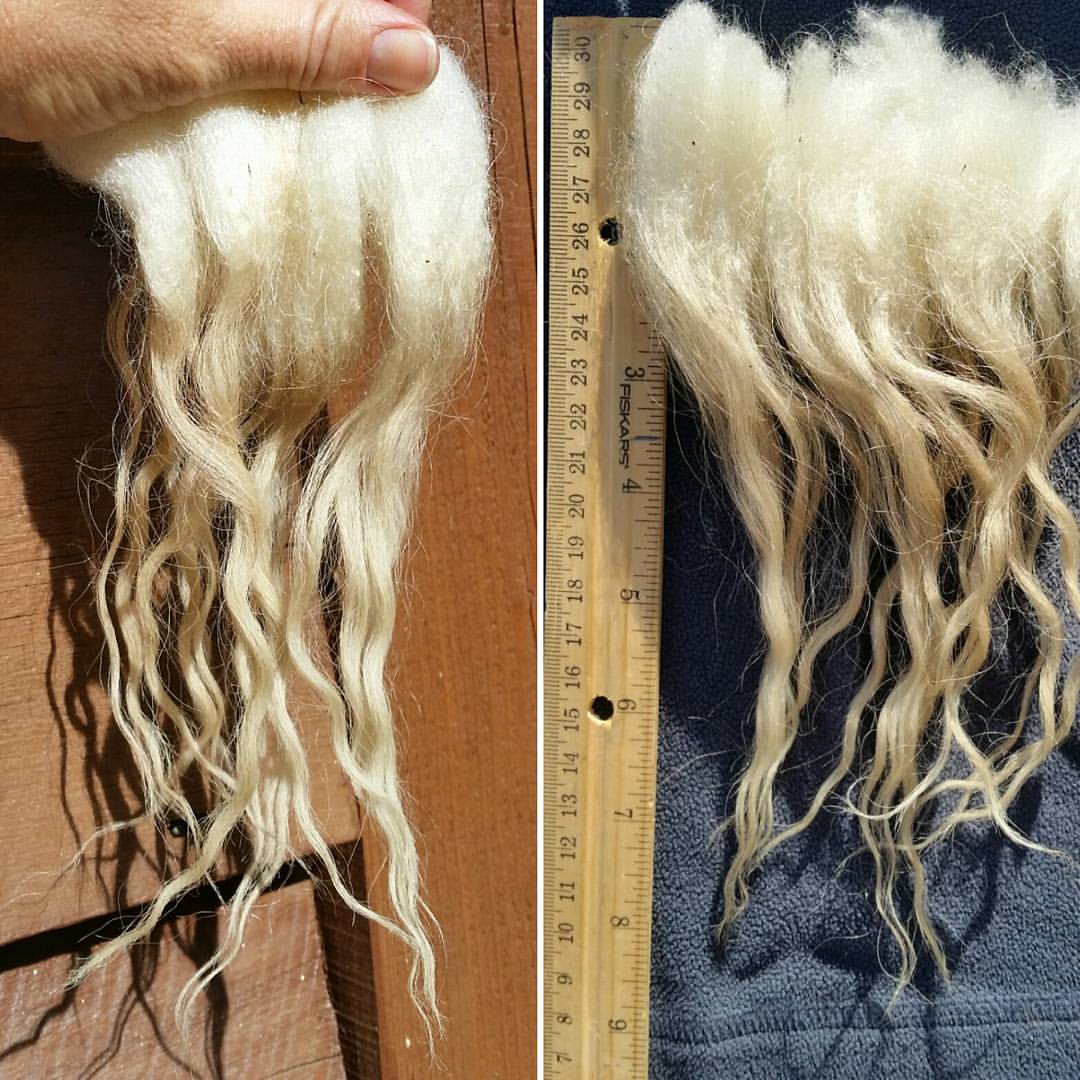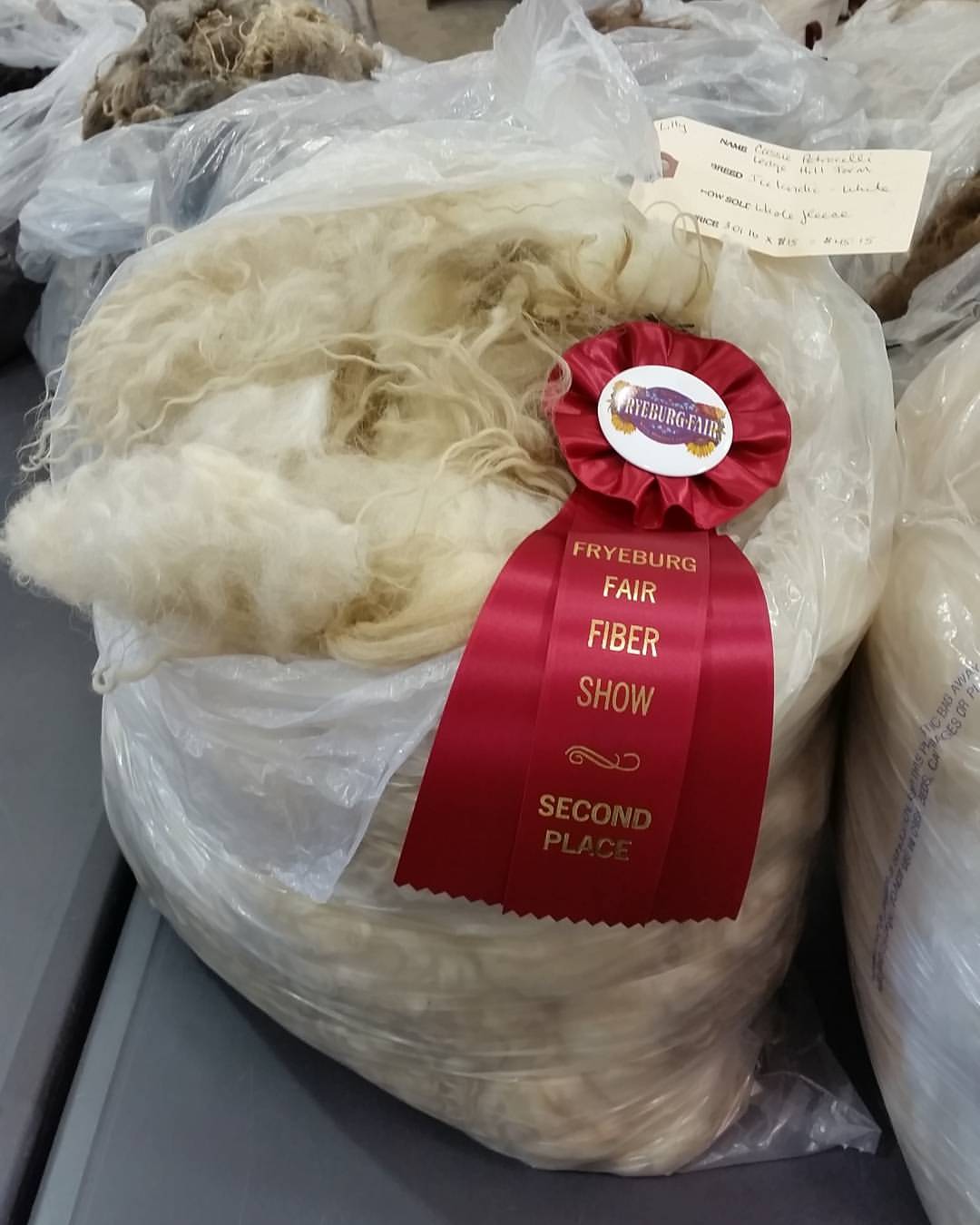 Lilly's fleece (above) was awarded 2nd place, in the white colored duel coat category, at Fryeburg Fair 2016.
At Maine's Fiber Frolic 2016,Ledge Hill Farm placed 3rd in the colored dual coat category with Celia's fleece. While Barbara and Lilly's wool won 1st and 2nd place.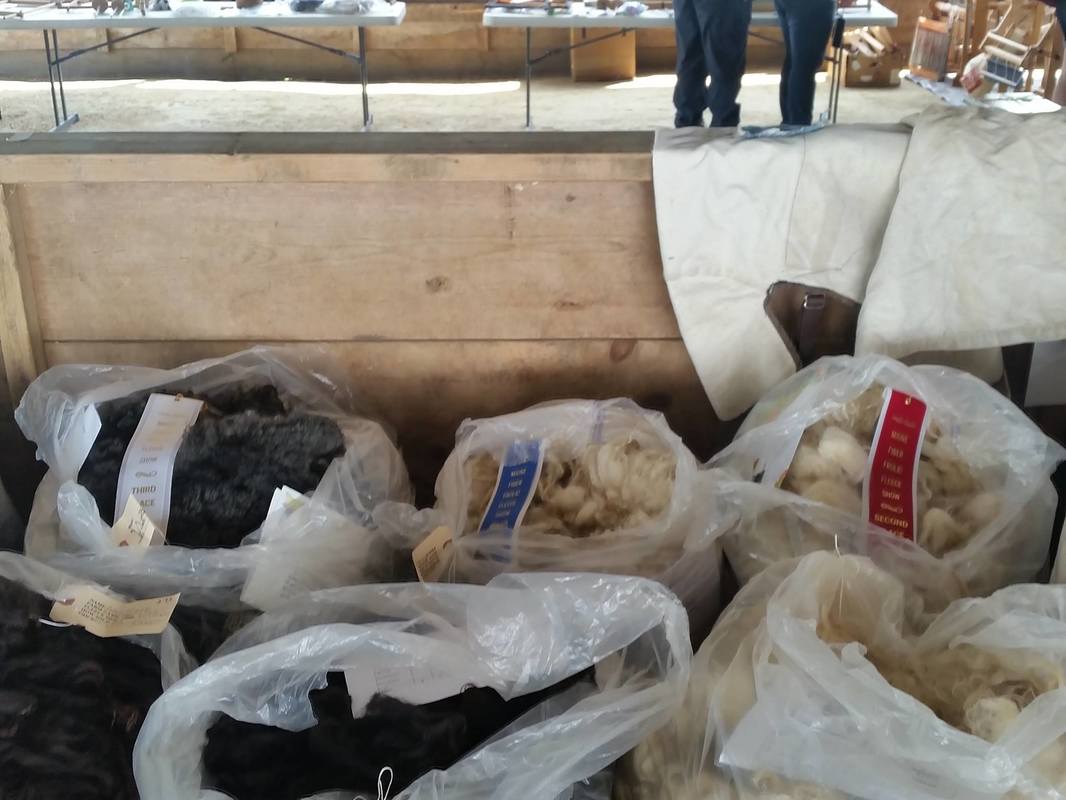 ---
Eggs $3.00 per dozen
---
In January 2017, I was so surprised to find in the mail The Shepherd Magazine, featuring my photos of our sheep! On the cover is Eleanor our black, single gene grey mouflon, spotted ewe. Inside on it's own page, was a very nice compilation of my photos.
---
Pictured below is a goal that I have been working on since I jumped into the shepherding world. From raising these beautiful sheep, to shearing/cleaning the fleece, learning how to spin the fiber and knit the pattern, to finally wearing my accomplishment! Pictured below is Pearl and her two lambs with her fleece that I turned into my own handspun yarn.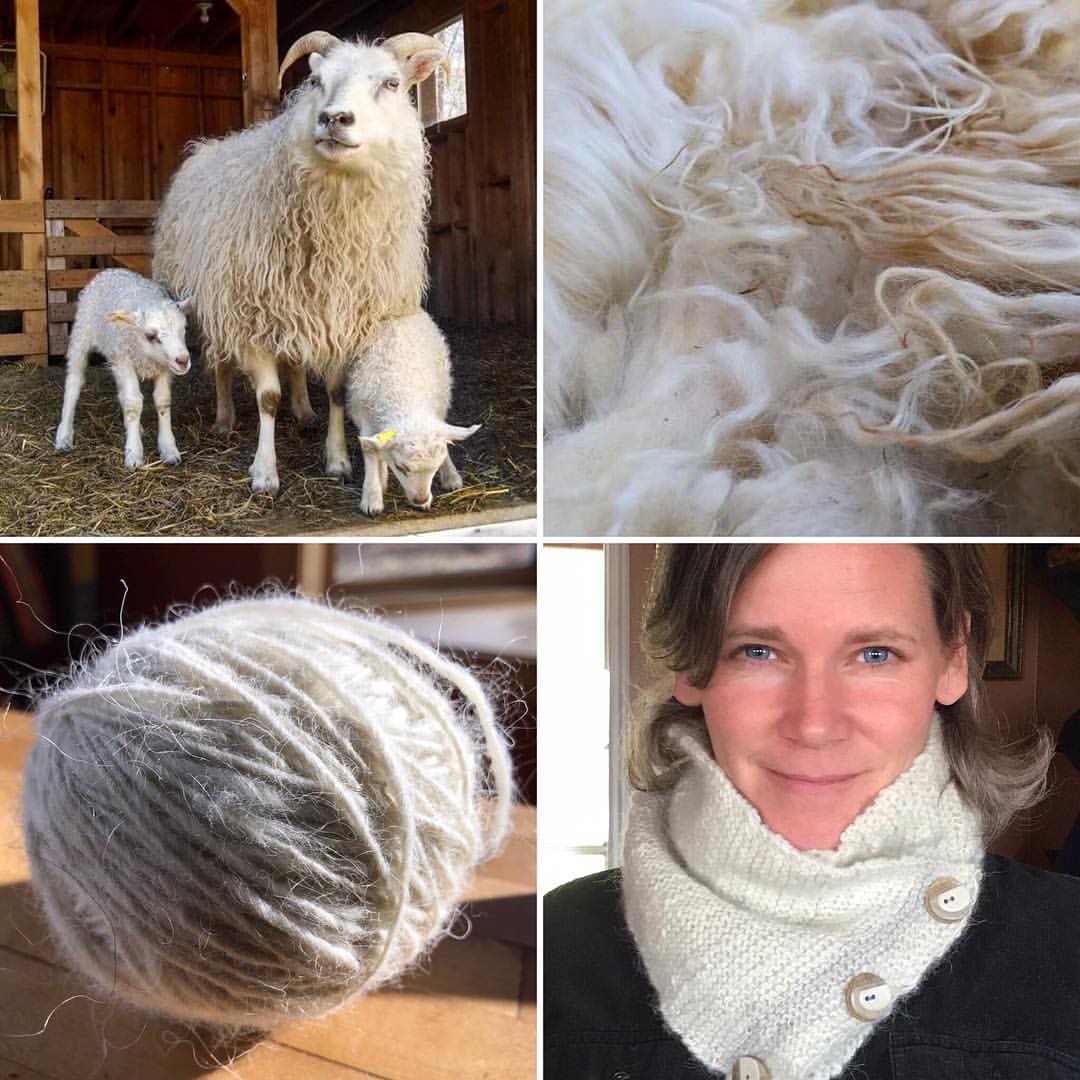 Ledge Hill Farm
Mechanic Falls, Maine
John and Cassie Petrocelli
207-740-5110
ledgehillgirl@gmail.com
All rights reserved on Ledge Hill Farm photography