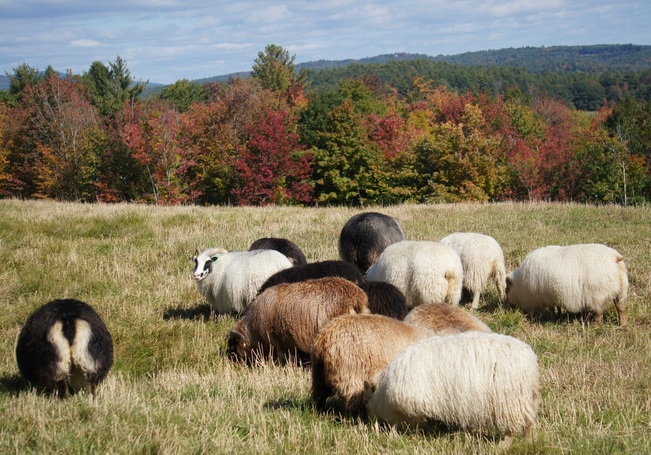 Registered Icelandic Horned
Breeding Ewes
CLRC 5382915
Certified Scrapie Free ME113
​CL and OPP Negative Flock
Now taking reservations for 2017 spring lambs.
A $100 deposit will hold one spot for your choice of available lambs.
​I will notify you as soon as lambs are born, mid-April to early May.
July 1st, the first deposit received will have first choice, second deposit will have second choice and so on for available lambs.
The lambs will be ready to leave Ledge Hill Farm August 1st.
Deposit is fully refundable if no suitable lamb is found.


---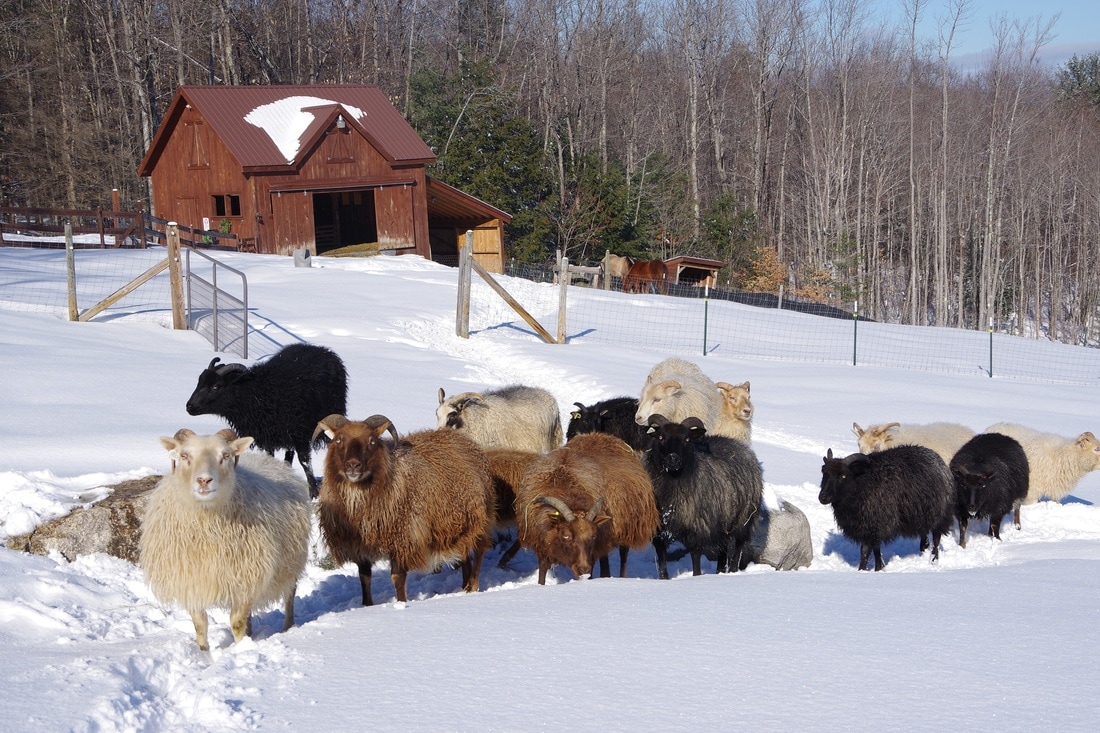 ---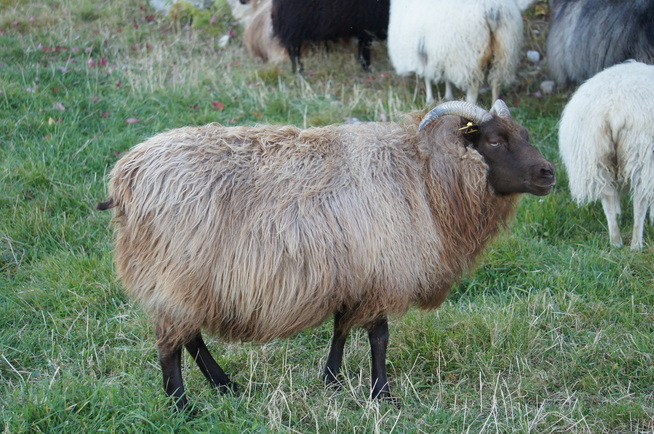 Fauna
​M5H 672W (660170) Triplet
​DOB April 27, 2009
Dam True North Ewe (549386)
Sire Dancing Lamb Ram (616854)
Fauna is a morrit horned ewe and the matriarch of the flock.
She has a beautiful fleece and has always had unassisted lambing.
​Fauna carries Flotti, Kani & Hunn
3 (E-E-R),1 (E) ,3 (E-E-R) ,nb, 4 (E-R-R-Stillborn R) (2 R-R)
---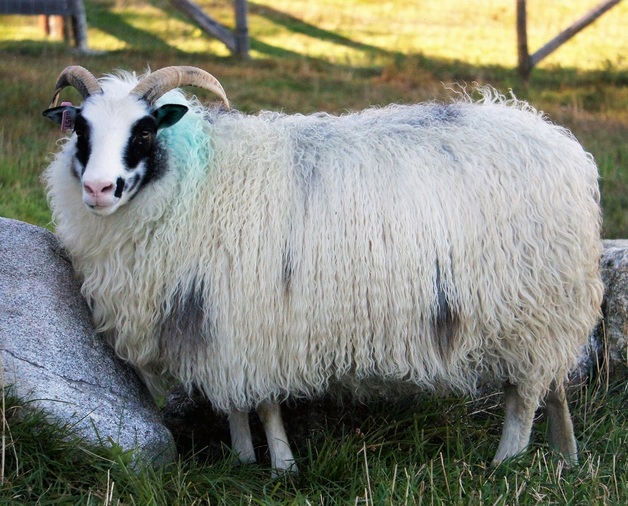 Eleanor
​B6SH 857B (707550-H) Twin
​DOB April 16,2014
Dam Grace (685330-H) Frelsi Farm
Sire Alexander {672748-H} ​Frelsi Farm
Eleanor is a black, single gene, grey mouflon, spotted ewe, who has a nice wide chest and superb conformation. She has everything!!!
Eleanor carries Blettur, Rektor, Grimur & Floti.
2 (E-E) 2 (R-R)
---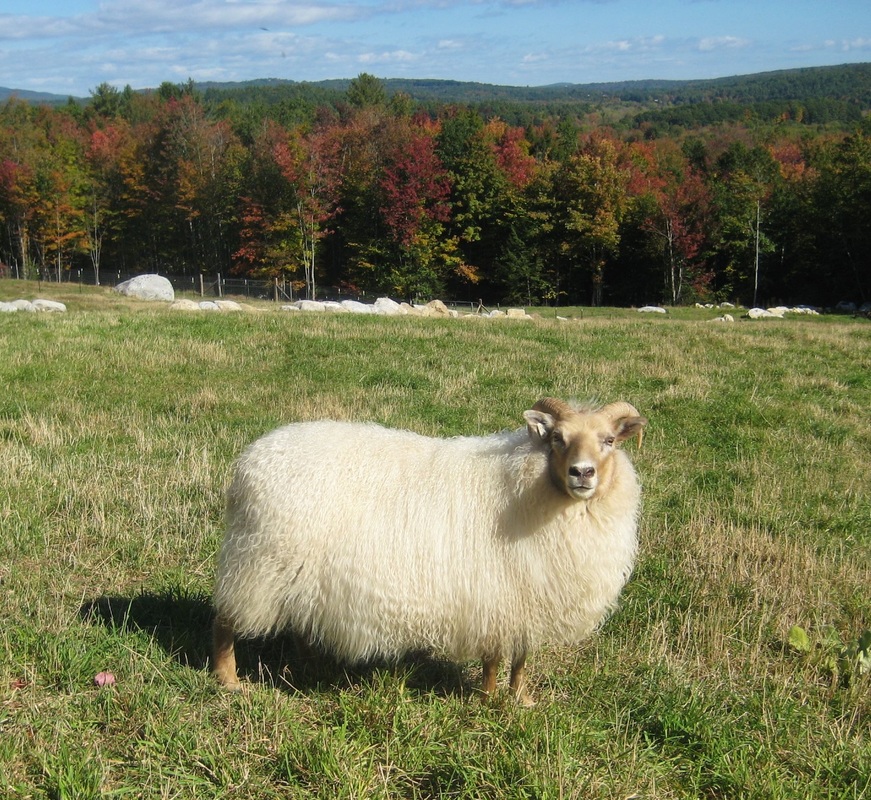 Ginger
​01H 006A (708034-H) Twin
​DOB April 23, 2013
​Dam Pearl (674714) Pondview Farm
Sire Buddy (692564) Ledge Hill Farm
Ginger is a white horned ewe who lambed unassisted to twins her first year. She has award winning fleece and has high parasite resistance.
​Everytime I see her out in the flock, I am amazed all over again on how beautiful she is.
Ginger carries Aboti, Blettur, Bambi, Grani, Flotti, Skjanni, Heli Flotti, Kani & Hunn
2 (E-R), 2 (R-R) 2 (E-E)
---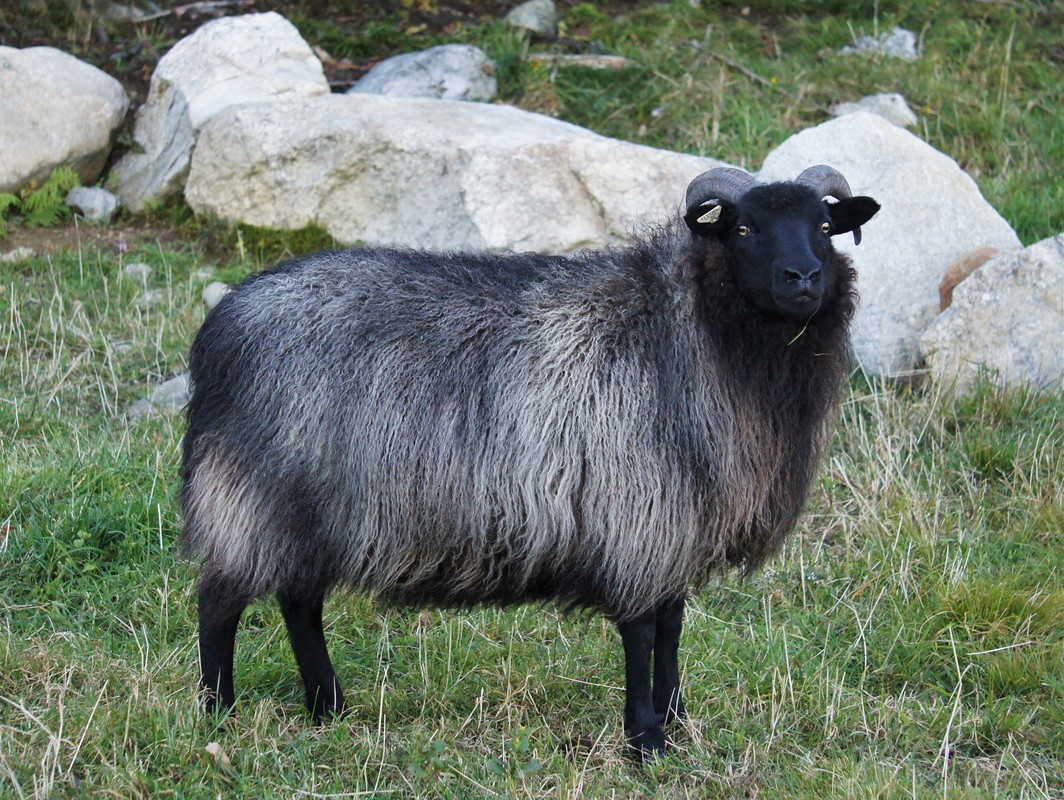 Celia
​B5H 010B (712517-H) Triplet
​DOB April 10, 2014
Dam Fauna (660170) Dancing Lamb Farm
​Sire Rocky (677489 an AI Kveikur son) Pondview Farm
Celia is solid black but she has heavy silvering, which has created a beautiful black/grey fleece.
Celia carries Kveikur, Flotti, Kani & Hunn
​2 (R-E) 3 (E, E, R)
---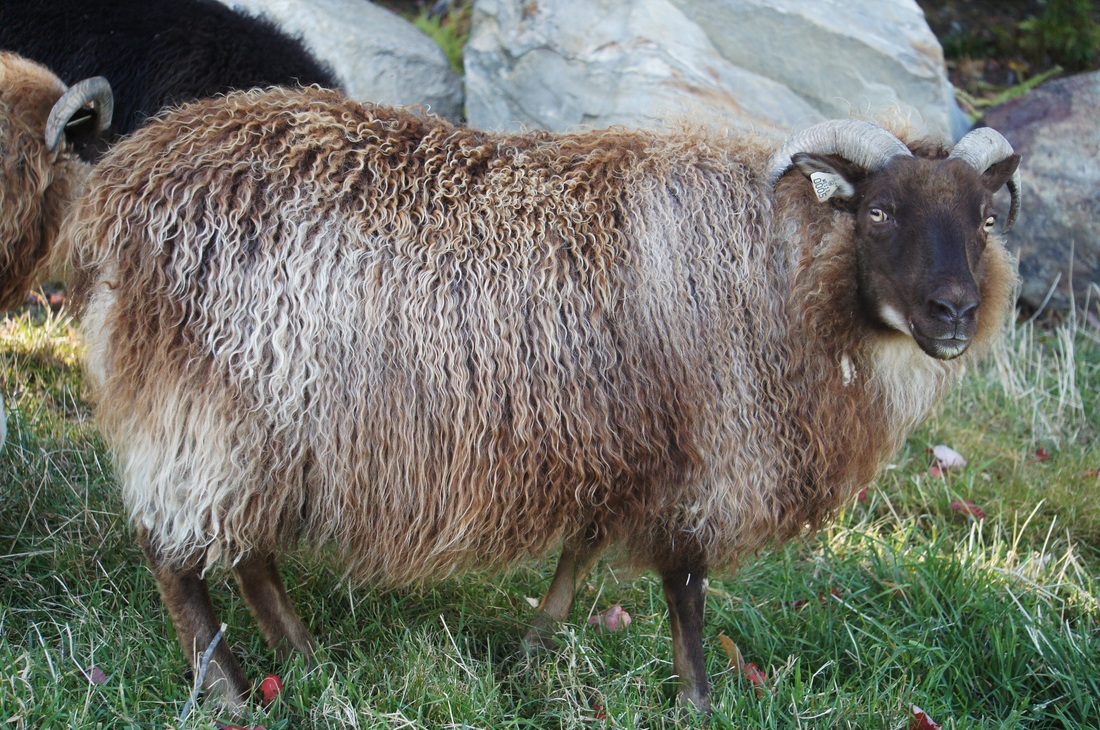 Rosie
​M4H 005A (708033-H) Single
​DOB April 16, 2013
Dam Fauna (660170) Dancing Lamb Farm
​Sire Rocky (677489 an AI Kveikur son) Pondview Farm
Rosie is a morrit mouflon horned ewe who has exceptional fleece and high parasite resistance.
​Rosie carries Kveikur, Flotti, Kani & Hunn
3 (E-E-R), nb, 1 (R)
---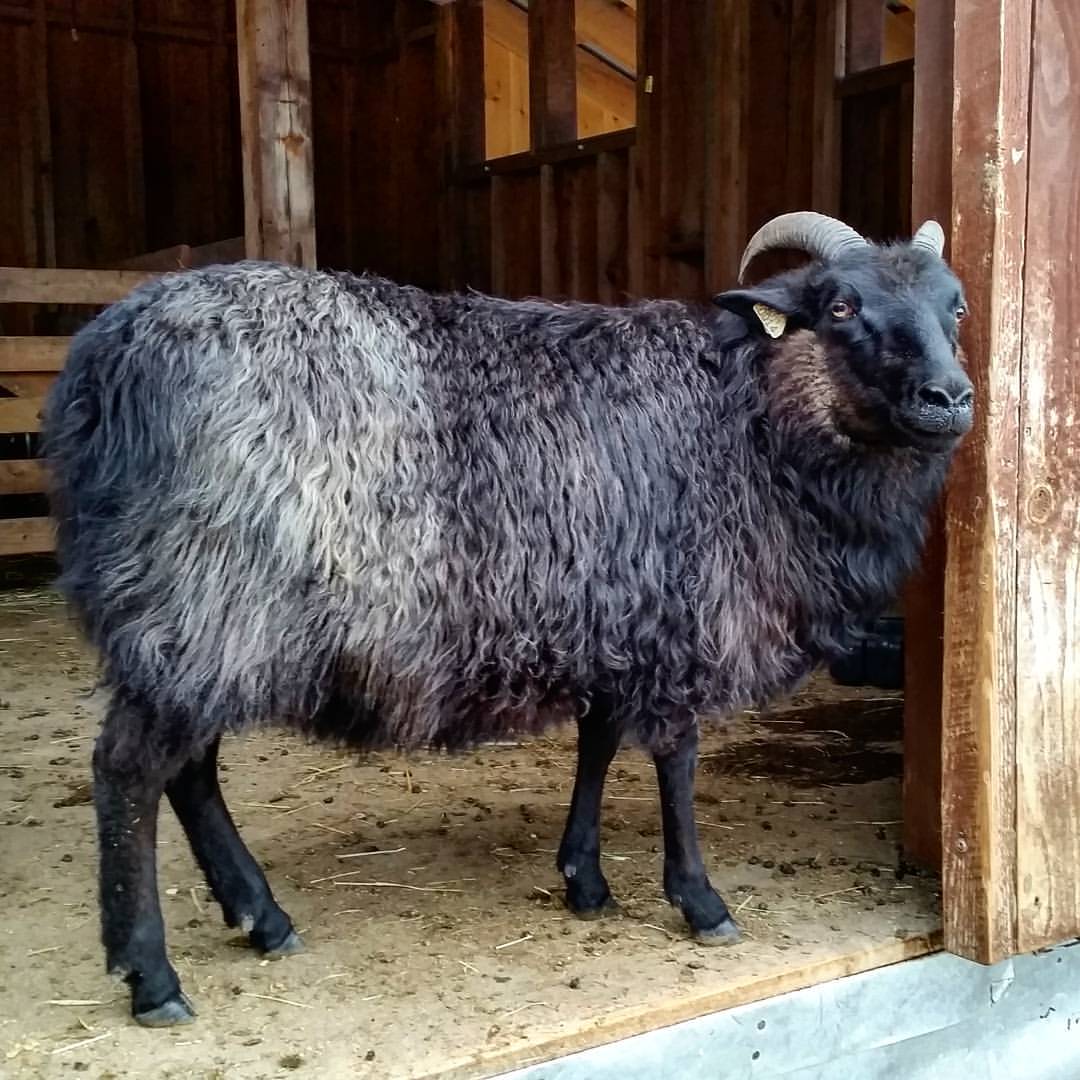 Edna
LEDG EWE B5H 014C (712520H) Triplet
Sire Axel PON Ram 01H 078A
Dam Rosie M4H 005A
Edna is solid black but she has some silvering coming through on her hind quarters. In the right light, it has a distinct line which creates a unique fleece.
​Edna carries Grimur, Fenur, Tuli, Grima, Moli, Eldar & Kuldi, Kveikur, Flotti, Kani & Hunn
​3 (E-R-R)
---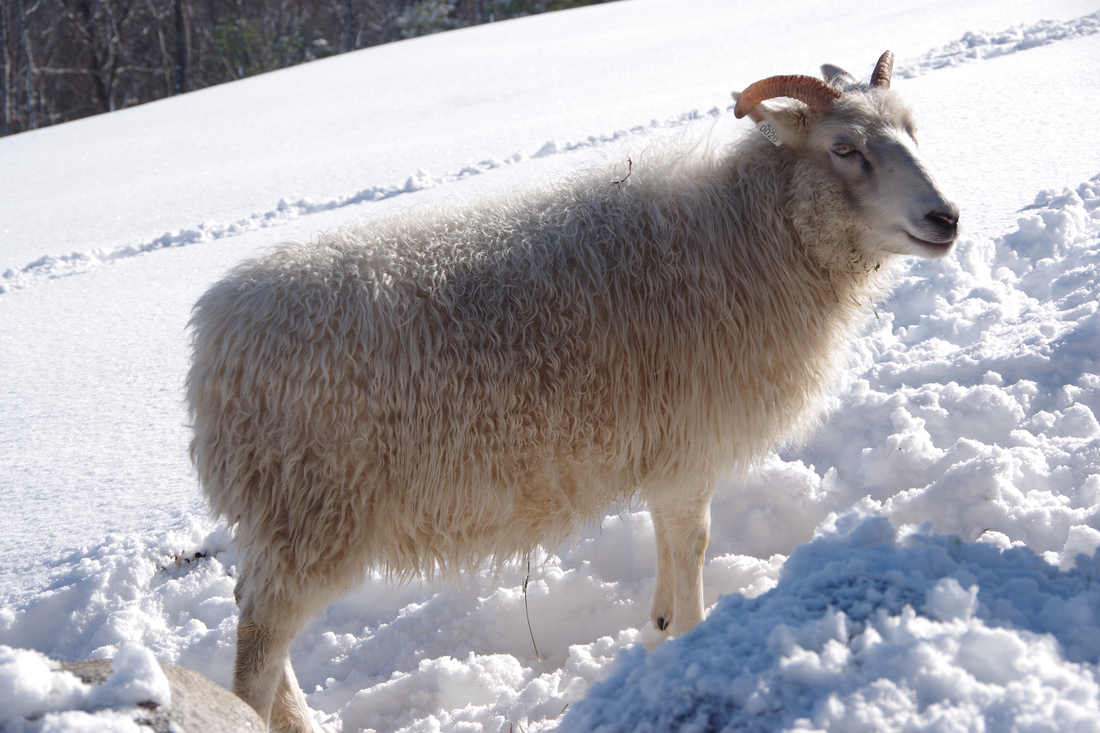 Barbara
LEDG EWE 01H020C (712524-H) Twin
​Sire Axel PON Ram 01H 078A
Dam Pearl PON 01H 041Y
Barbara inherited from her mother, what we at the farm like to call,
"Wicked White Fleece"!​
It is just so brilliantly white and one of her fleeces placed 2nd at Maine's Fiber Frolic last spring.
​Barbara carries Blettur, Bambi, Grani, Flotti, Skjanni, Heli, Grimur, Fenur, Tuli, Grima, Moli, Eldar & Kuldi
1 (R)
---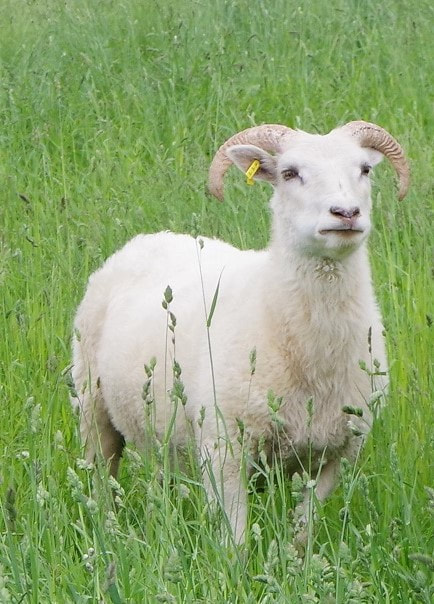 Roxy
​

---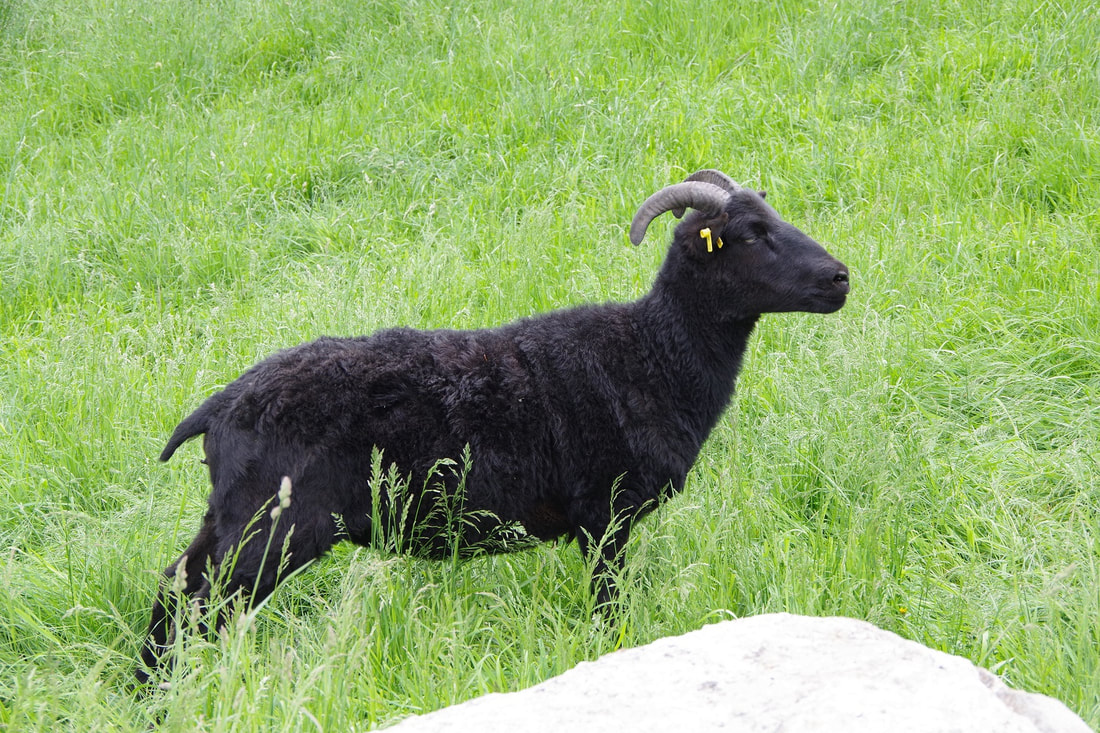 Poppy
---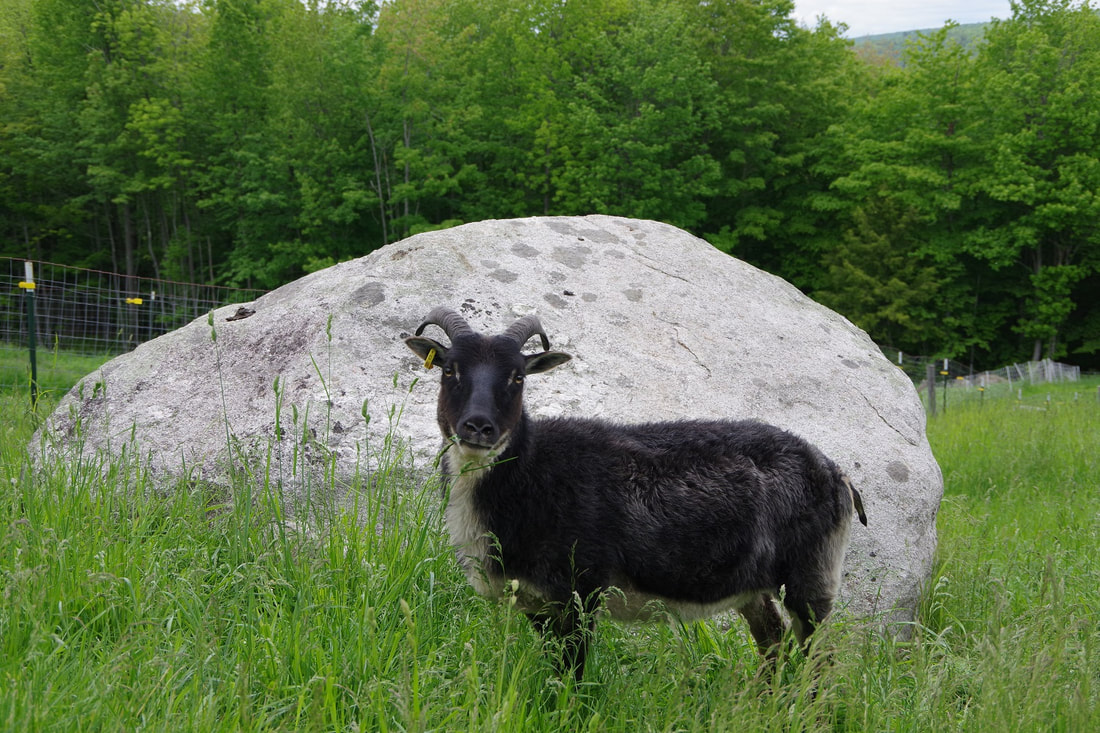 Pippin
Ledge Hill Farm
Mechanic Falls, Maine
John and Cassie Petrocelli
207-740-5110
ledgehillgirl@gmail.com
All rights reserved on Ledge Hill Farm photography